Infrared and Thermography Test
Contents
Infrared and thermal testing is one of many Nondestructive testing techniques designated by the American Society for Nondestructive Testing(ASNT). Infrared Thermography is the science of measuring and mapping surface temperatures.

An infrared thermography scanning system can measure and view temperature patterns based upon temperature differences as small as a few hundredths of a degree Celsius.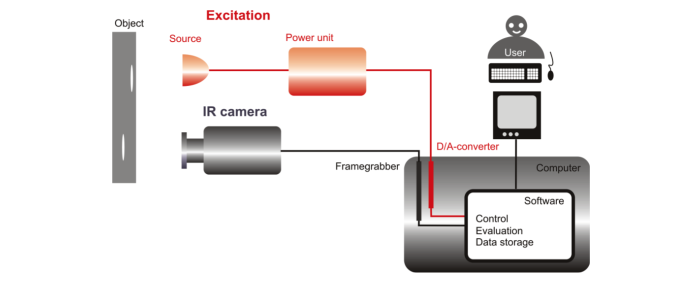 All objects emit electromagnetic radiation of a wavelength dependent on the object's temperature.
The frequency of the radiation is inversely proportional to the temperature. In infrared thermography , the radiation is detected and measured with infrared imagers of radiometers.
The imagers contain an infrared detector that converts the emitting radiation into electrical signals that are displayed on a color or black & white computer display monitor.